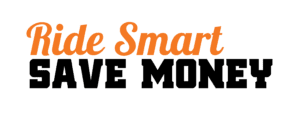 On Explorify's web shop, you can book motorcycle rentals at 15% - 25% lower prices than our competition, depending on which bike, dates, and locations you book. Furthermore, we are different in the way that we believe in honesty, openness, and transparency. And we want to help you get the best deals!
Thus, we want to explain why you get different rates displayed on our webshop, depending on which dates/time periods you book. Please check out our price model & book your rental when you get the lowest rates!
Check out our great deals!
Brand Guarantee
Secure your preferred motorcycle brand for only $149 with the Explorify Brand Guarantee.
Brand  & Model Guarantee with 200% Cashback!
Secure your preferred brand & model for only $295. If we don't deliver, you get 200% cash back!
Best model Variety
We offer the widest model range in the market; Harley-Davidson, Indian, BMW, Honda, Triumph, KTM, and more. You're welcome.
No Hidden Fees
We will not add any hidden fees to your rental bike or tour (e.g. environmental fee, surcharges, concessions fees, peak season surcharge, etc)
Best Price Guarantee
We guarantee You the
best price
, usually 10%-20% lower than our competitors. We will match any competitive offer. Contact us at your convenience.
24-hour Roadside Assistance
Which provides Our roadside assistance and towing by an approved vendor.
Professional, experienced staff
Our
rental experts
have years of successful experience. You will be in good hands.
Best of Andes – 2 Magical Mountain Passes On the "Best of Andes  2 Passo tour", we ride through the heart of Chile & Argentina and get to feel the…
Sturgis & US best mountain roads – The Sturgis MC Rally Tour Welcome to America's oldest Motorcycle Rally; Sturgis Bike Rally. Combined with riding several of America's best motorcycle roads;…
Historic Route 66, Westbound & Eastbound. Driving Historic Route 66, affectionately known as "the mother road," is an exceptional journey that offers several compelling reasons to embark on this iconic…
Find more guided motorcycle tours
We have partnered up with Xpress Motorcycle service
Xpress Motorcycle service is the fastest way to service your motorcycle at the highest technical standards by certified mechanics. Simply bring your bike to us, and we will service your bike while you wait in our lounge. Or by appointment, we will pick up your motorcycle, service it and deliver it back to you. Check it out
Ask any rider and they will tell you there is no better feeling in the world than driving on an open road with the wind in your hair and gorgeous…
Read More